Awards & Honours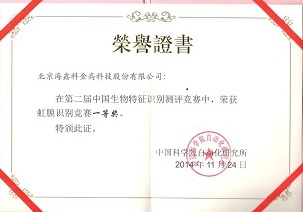 First Prize - Iris Algorithm Accuracy competition
The First Competition on Iris Recognition (CCIR2014) of the Chinese Conference on Biometric Recognition (CCBR) is open to both academia and industry. Beijing Hisign Technoogy Co., Ltd. participated in this test and won the first prize.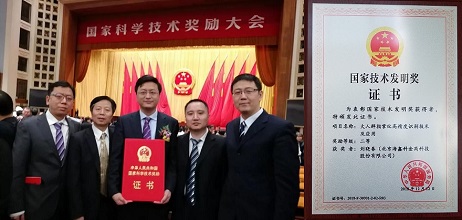 Second Prize - National Technology Invention Awards
In the National Science and Technology Award Conference, which was held at Jan. 8, 2019, the Second Prize of National Technology Invention Award is given to Beijing Hisign Technology Co., Ltd. for its High accracy fingerprint and palm print identification technology on large data scale and applications.