Law Enforcement
Law Enforcement Example and Application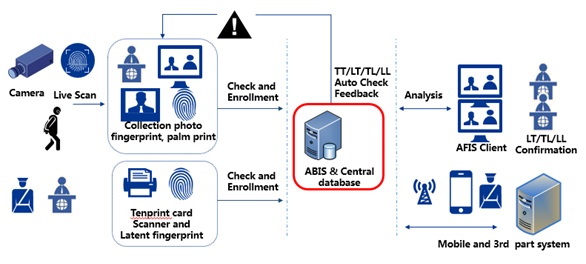 We offer a suite of products with highly accurate biometric technologies. Hisign's ABIS System (including fingerprint and face identification) is one of the top competitors in China's public security market.
As the figure above, the system has functions such as:
The face, fingerprint, palm print images and suspect information are collected and send to AFIS central database to make duplicate check (TT) or others check (LT/TL/LL) and enrolling into database.
The system will be collected tenprint card and latent fingerprint or palm to make analysis (TT/LT/TL/LL) by the staffs.
The system could be connect with others system such as mobile device and 3rd part of ABIS systems.
In 2018, we built AFIS and all related system such as booking station, mobile identification device system for Macon Judiciary Police and we installed AFIS for Beijing Public Security Bureau, which have more than 80 million people's data in the database with match speed up to 120 million fingers per second.
At end of 2018, Hisign have installed more than 20,000 booking station (including fingerprint and palmprint scanner) in the world.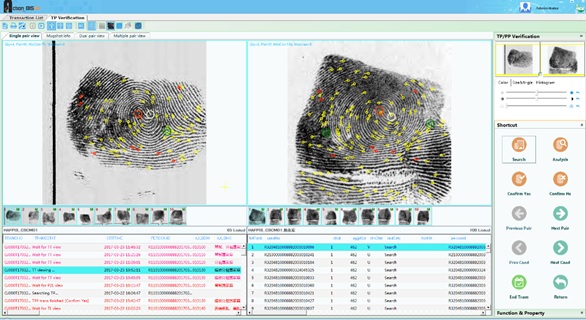 Hisign AFIS 8.1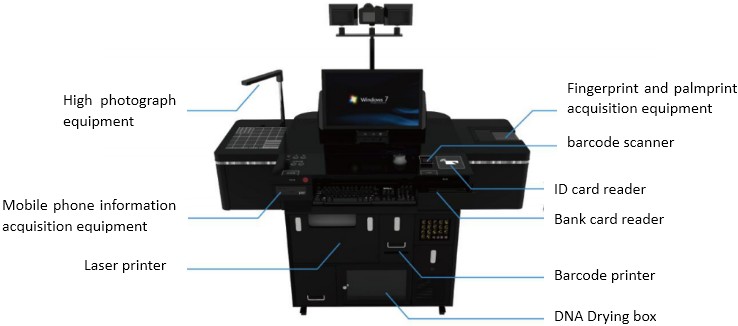 Hisign Booking Station