Hisign ABIS
Hisign Automatic Biometric Identification System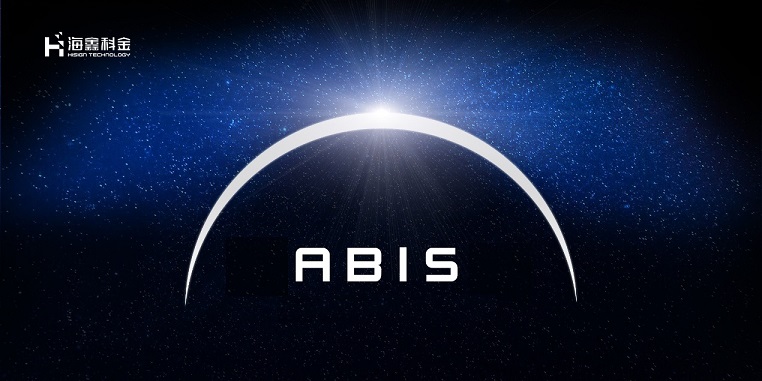 Hisign ABIS (Automatic Biometric Identification System) represents high accuracy and high speed biometric identification technology of big data storage, which is highly automated and easy to operate. It supports biometrics of fingerprint, palm print, facial image and iris. The artificial intelligence technology is integrated into the whole process of fingerprint image processing, minutiae extraction, verification and identification, without manual intervention. It could be specially designed for junior fingerprint identification personnel.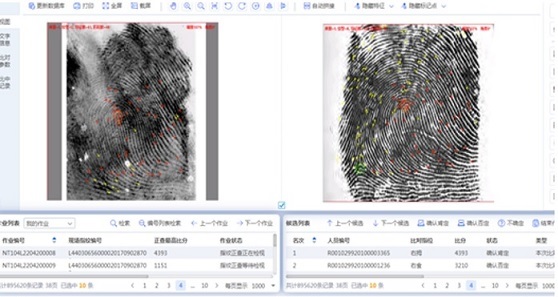 Including forensics, criminal investigation, national ID, passport, election, social security, public safety, secure banking, etc. As well as any situations where personal identities need to be verified.

Powerful back-end identification and verification services to various front end users. Such as a local workstation, remote workstation, with portable and/or mobile terminal devices, and also to users of legacy application systems when biometric information conversion is necessary.
High precision:
The system comprehensively extracts fingerprint texture, detail minutiae and other features information, and adopts the fusion method of multiple sets of features, multiple sets of algorithms and multiple matching methods, which greatly improves the matching accuracy and ranking rate.
High speed:
By adopting the multi-machine parallel matching architecture and combining the feature matching technology based on deep learning, the efficiency of single machine (double CPU eight core) can reach 100 million.
High intelligence:
Highly intelligent in image processing, latent fingerprint minutiae extraction, non-feature image comparison, auxiliary inspection, etc. can reduce 80% of the workload of fingerprint experts in daily work, and improve the efficiency of case solving.
Multi biometric capacity:
HABIS processes fingerprints, recognizes faces and allows future upgrades by adding iris and other modalities
Accuracy:
HABIS integrates our biometric engine (HBIE) which provides the latest level of algorithm accuracy so that customers benefit from the most recent improvements in research & technology
Efficiency:
Experts are given the choices of different verification processes depending on the type of crime, adjusting what is handled automatically by the ABIS or manually by the expert.
Interoperability:
Seamless connectivity with third party systems (other ABIS systems, booking stations or mobile terminals)
An extended latent expert toolset equipped with editing tools, selection tools as well as image enhancement




An intuitive Graphical User Interface (GUI) which can be customized and applied uniformly across all workstations, supporting dual screen displays
Standard:
Compliance with international standards set by ANSI/NIST and the FBI. 
Milestones of Hisign AFIS
• In 1999,the first AFIS of 1 million People data in China
• In 2005, the implementation of the first set of 10 million records system
• In 2007,the first Fingerprint & Palmprint capture & identification system in China
• In 2012,AFIS of 30 million records with matching speed of 70 million fingerprints/second
• In 2018,AFIS of 80 million records with latent fingerprint to fingerprint DB matching speed of 170 million prints/second