Video Investigator
Video Investigator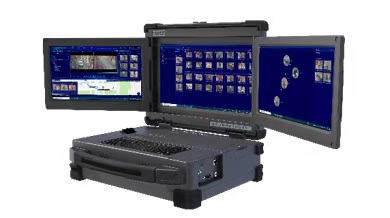 The ViSystem Forensic Video Investigator (ViSystem) is the first dedicated software package for forensic video investigation in P.R. China. Installed on a powerful PC workstation, ViSystem is both convenient and efficient, as well as being powerful and versatile at the same time. It is built to meet all requirements published by the Ministry of Public Security, P.R. China, regarding forensic investigation. ViSystem can be configured with standalone, ad hoc network, C/S, or cloud computing mode. Each mode is designed for specific scenarios. The ViSystem Forensic Video Investigator supports a variety of stream coding and different video formats. Integrated with a powerful real-time video enhancement toolkit, it supports multiple methods of detection.
Flexible and efficient video review methods

ViSystem supports various video playback speeds (1/4x to 360x). It will automatically switches to slow or normal play modes when the frames contain moving objects; to fast playback speed for rarely moving targets, and skipping unrelated frames to shorten viewing time.
Smart analysis for complex scenes

This device adopts an integrated design, which consists of three parts: acquisition system, intelligent analysis system and terminal hardware. It is capable of collecting regular data, application data and even deleted data in the mobile phone.
The system runs research and analysis on both the data collected and the existing data in database, in order to obtain clues which help solving cases and improve detection efficiency.
Visualized Spatial Analysis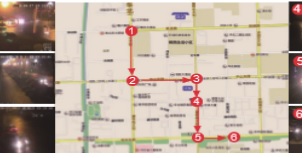 Powered by our embedded GIS system, the geometrical information could be displayed instantaneously. The track of coming and escaping routes could be easily identified with this measure.
Standardized target labeling

ViSystem provides intuitive, convenient and standardized tagging tools to realize standardized description and storage management; which provides a structured data base for suspects, vehicles, material, other targets, and a string of subsequent cases.